Dr Leanne Scott is a registered homeopathic practitioner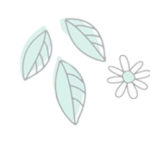 As a child, her parents always used homeopathic medicines remedies and she grew up with homeopathy. She studied homeopathy at the University of Johannesburg. While completing her studies, she travelled to India in 2004 to study with Dr Rajesh Shah, an internationally renowned homeopathic practitioner. It was an invaluable experience, as she was learnt taught how homeopathy is used as a first-line medicine in a primary health care setting. She was also luckyfortunate enough to be invited to Baden Baden, Germany, to complete a training course in Biopuncture. In 2005, she was selected as the top final year homeopathic pharmaceutics student and was lucky enough to be sent on an educational trip to a well-known homeopathic pharmeutical company in Australia. Her master's dissertation was completed on the efficacy of homeopathic growth factors (IGF-1, PDGF bb , TGF B1 and GM-CSF) in the treatment of HIV.
She completed her M.Tech (Hom) in 2006 and is registered with the Allied Health Council of South Africa (AHPCSA) and the Homeopathic Association of South Africa (HSA). She is also registered and licensed to compound and dispense and prescribe homeopathic medicines. She is a member of the Aude Sapere Group of homeopaths and is a contributor to an international research programme on the homeopathic treatment of various conditions, including COVID-19.
From the very beginning of her private practice years, Dr Scott had a keen interest in infertility. After being in private practice for a few years, she spent some time as a part-time lecturer and clinician for the University of Johannesburg, lecturing gynaecology and obstetrics, as well as clinical homoeopathy. In that time, Dr Scott also co-developed and lectured the first South African post-graduate course in the complementary and alternative treatment of infertility. Her practice has mainly consisted of hormonal imbalances, infertility, the post-partum period, and newborn care.
Notable Presentations - By Dr Leanne Scott
Presented at the Fertility Show Africa 2020
Presented medical seminar on breastfeeding to practitioners
Presented seminar to the reflexology association of South Africa
Presented sexual wellness and education talks to various schools around Johannesburg
Book your Homeopathic Appointment
Dr Leanne Scott registered homeopathic practitioner. -
Dr Scott has an excellent rapport with the fertility clinics in Johannesburg, often working together with endocrinologists and reproductive physicians, and practices evidence-based medicine to support patients as they navigate the often overwhelming and complicated process of IVF (invitro fertilization).
She draws on the knowledge and teachings of functional medicine, homeopathy and incorporates biopuncture, light therapy and laser therapy into her approach.
After becoming a mother herself, Dr Scott realized the challenges of being a mom, from the physical challenges of birth and breastfeeding, as well as the effects of being a working mom. After a personal battle with breastfeeding, she became passionate about protecting the breastfeeding relationship between a mom and her child and realised that there is a severe lack in the knowledge regarding breastfeeding. She also became aware of the blatant misinformation and lack of guidance and knowledge around breastfeeding across most medical professions. As such, she regularly attends the annual international GOLD lactation conferences for up-to-date information and research regarding prenatal, postnatal care and breastfeeding. By supporting the breastfeeding relationship, she has seen a marked improvement in the general health outcomes of the growing infant and child in her practice.